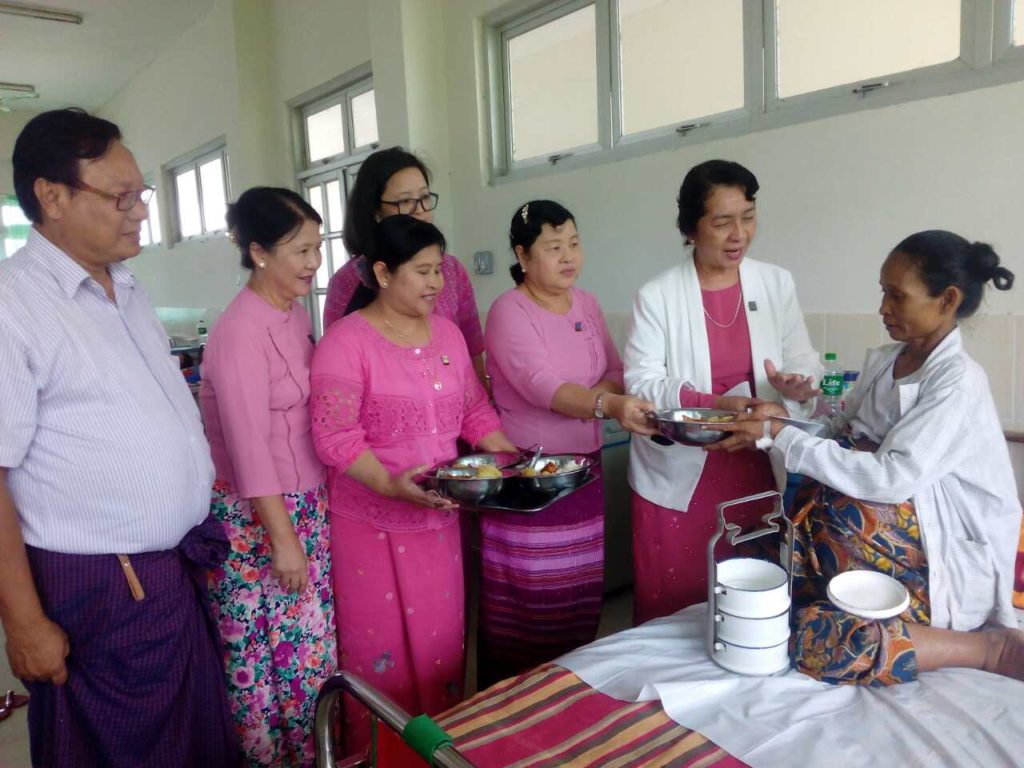 MWCDF is providing patients for 3 meals daily as a program of "care and aid to women" at gynecological hospital in Ottara Thiri Township, Naypyitaw.
The meals are daily provided since 11th June, 2017 from the support of donors.
There are average 80-100 patients, daily, as per the record from hospital.
Breakfast – oak
Lunch – Rice and curry( meal)
Dinner – gruel ( chicken or fish)
It will cost 1000 kyats per head for 3 meals a day.
It will cost 100 000 kyats for 3 meals a day for 100 patients.
Hence, we are inviting the donors.who are interested in our program.
The meals can be treated to patients by donors themselves.
Contact Person :U Tint Lwin + Daw San San Myint ( MWCDF CEC)
ph- ‎09 256027755, ‎09 256027744